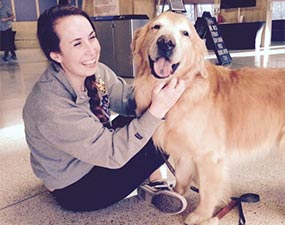 DOG THERAPY OUTREACH
Sykes Student Union
October 12th (Monday) 6 - 8 pm Come see Zeus!
October 20th (Tuesday) 5:30 - 7:30 pm Tucker will be here!
October 21st (Wednesday) from 11 am - 1 pm This is Darla's time to get her hugs!
Missing your furry little friends at home? Visit them on Twitter @WCUDogTherapy and view the Fall 2015 Dog Therapy Outreach Schedule

.
Groups are filling quickly, so if you're still interested now is the time to call or email group leaders. See Group Counseling listing for details!